Events are a special time in all of our lives. They help us mark special occasions, great life affirming moments, toast to old friends and new, celebrate superb successes, mark milestones and more. A big part of making events perfect lays in its dining and catering. Without exceptional dining a big event can easily go bust, since, after all, to keep the party going you're going to want to get all those hungry mouths fed and appetites whetted.
That is where we here at Hog Roast Canary Wharf come in. We are your premium caterer delivering stylish dining and unique service to all of your events in London and Canary Wharf. Just as Canary Wharf towers above the London skyline, so too does Hog Roast Town tower above the competition. With a stylish staple in traditional hog roast cooking and dynamic service that works to your events, Hog Roast Canary Wharf is changing up the catering game for the better. Gone are the tried and tired cheap oven meals, stale sandwiches, and uninspired foods and services at your event; in their place is a glitzy food service that is as much a taste experience as it is a fully marvellous spectacle.
Stylish Catered Dining in Canary Wharf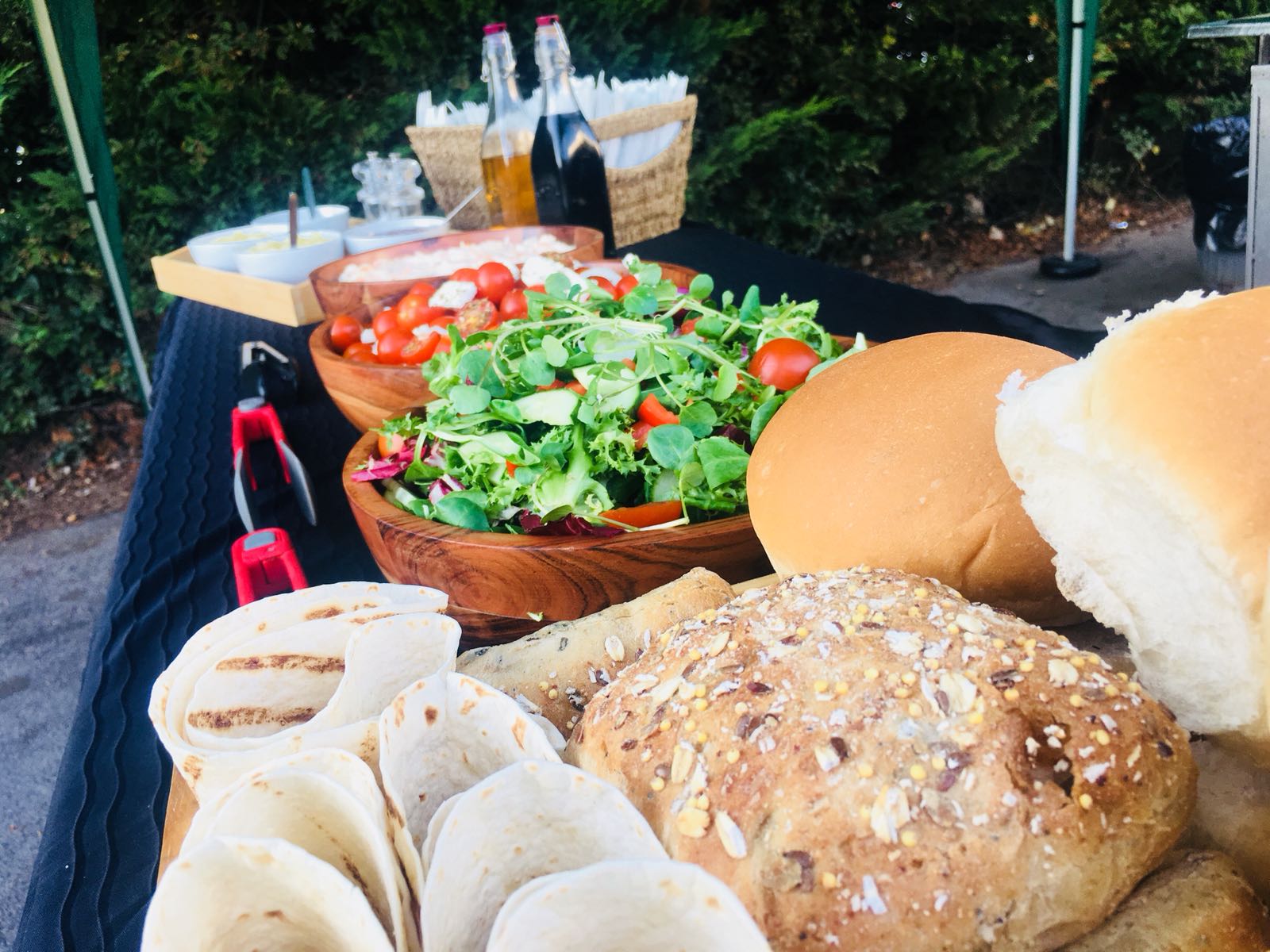 At Hog Roast Canary Wharf we view event dining as precisely what it is: an event. We make the most of the occasion through our hog roast – a traditional dish that delivers quality in quantity with exceptional roast tastes and meaty textures in one superb spectacle of culinary brilliance. Once upon a time the hog roast was used in great communal feasts since it was once dish that could be served up a hundred times. It was traditional done on a spit roast, with the whole pig skewered and turning slowly over a hot bed of flames throughout the day. It was a fine sight indeed, but the amount of effort and set it typically takes to set up means that it is a dish that has largely gone by the wayside, at least in the traditional manner of prep and cooking that it was.
Now, however, with the ingenious design of our very own self-contained mobile hog roasting units this age-old dish can brighten up many an event once again, wherever and whenever. Hog Roast Canary Wharf has reignited the spark of traditional hog roast cooking at events again to many a happy guest over the last 30 or so years, and we don't intend on stopping anytime soon. Our hog roast machines recreate the spectacle and style of proper hog roast cooking while making it a more efficient and versatile process. Our machines allow us to cook up many different foods all at once simultaneous with our staple hog roast too. It is the perfect addition to any event since it really does make a big statement with its brilliance.
Better Foods, Better Dining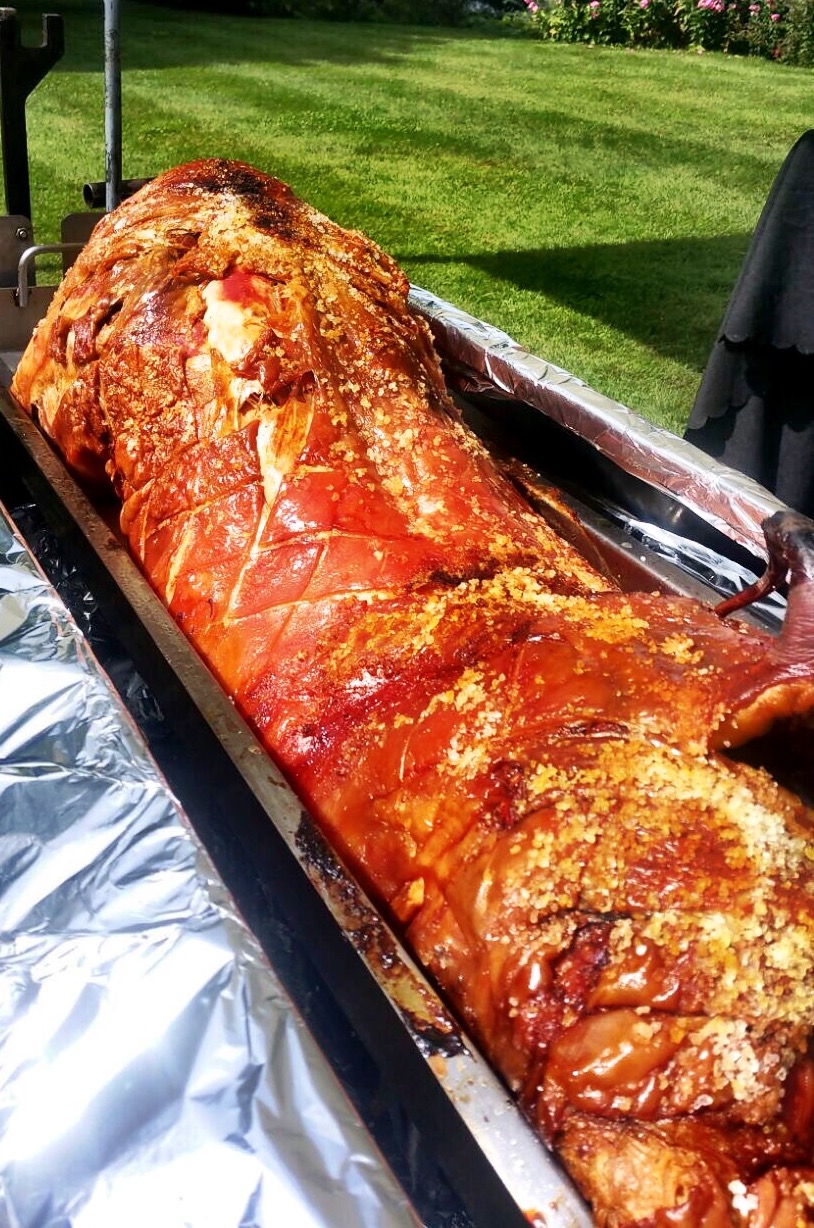 The old way of hog roasting isn't all just for the looks – it also makes for even better results too. The slow turning action of the roast ensures an even crisp texturing across your whole hog for that delicious crunch. Texturing like this also helps to lock in all of our seasoning and the meat's natural salty goodness, while providing that satisfying balance in every bite too. The meat underneath, meanwhile, remains perfectly juicy throughout since the turning action ensures the meats natural juices circulate all through the meat, intensifying the flavour in every bite and keeping the meat just melt in your mouth tender. It is truly gorgeous!
Hog Roast Canary Wharf also ensures a rigorous sourcing process that provides us with only the best of the beast from local farms and vendors. We believe that knowing where your food comes from ensures its quality, and when it is local British farming done here in the Midlands you really cannot go wrong!
Catering For Every Occasion
Canary Wharf is a hub for business centric decisions, and no decision should ever be made on an empty stomach! Fuel your biggest client meets, networking events, and other corporate hospitality needs with us today. Or, if it is just a wedding or a private party in need of catering we can get that to you too! We have specific packages designed to help match differing types of events.
Whatever your event, Hog Roast Canary Wharf will work personal to you to tailor the perfect event. Our services are premium in nature, but not in price since also ensure a flexibility and affordable cost that works to your budget without limiting you from quality.
So make your event a proper one today with Hog Roast Canary Wharf – you know it makes sense!