Life runs a mile a minute here in Canary Wharf, but why not stop a little while and get to know who your number one caterer for events is this year with Hog Roast Canary Wharf!
Dining For The Whole UK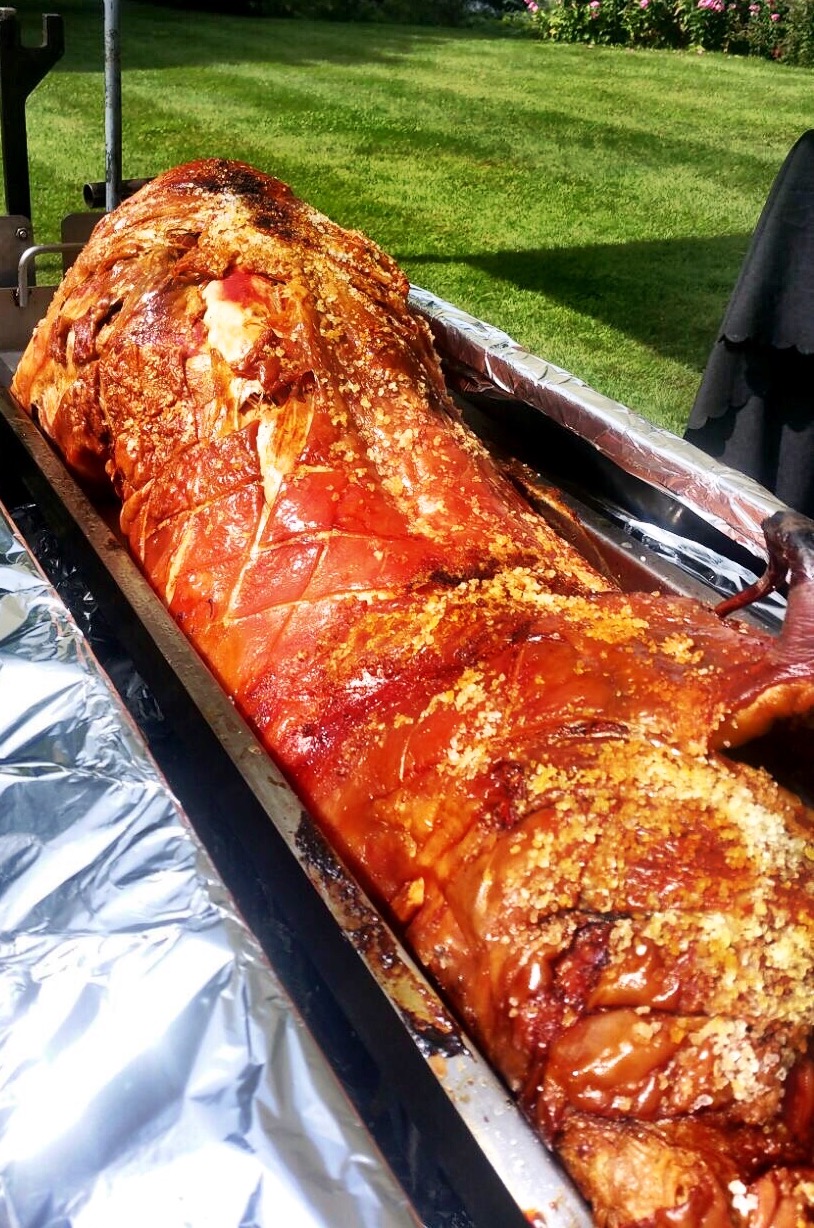 Hog Roast Canary Wharf is your event caterer. We started local and we intend to continue to support local. After all, what is event dining about if not community and coming together to enjoy great foods. It can be the lifeblood of any small-town community, or family, friendship group, or even whole businesses – we've all enjoyed bonding over a staff night or two with great foods and drinks!
With that, Hog Roast Canary Wharf strives always to deliver on your exact needs. With bespoke catering options we'll shape the kind of event dining you want, with the foods you crave and the service you deserve. Our highly skilled and professional team are exceptional in all that they do, and with a complete love and passion for food they'll be able to set you up right with the perfect tastes that you desire. No event is ever the same, so we ensure that we work personal and flexible to your occasion. Just talk to us at the start of your catering journey and we'll go about crafting to your exact specifications and budget without ever limiting you on quality! If it is a hog roast you want then it is a hog roast you'll get, and no extortionate bills should prohibit you from that!
We know that business is what Canary Wharf is all about too, and so for our business friends we have just the deal for you! By working with us for all of your corporate catering needs Hog Roast Canary Wharf can more readily tailor our services to suit you. We enjoy making partners of our corporate customers, allowing them better access to our services and a more readily available call time. We know that time moves fast in the business world, so our loyalty partner program helps us and you keep up to speed!
Decades Of Creative Ingenuity
Like the greatest decisions made in the boardrooms of Canary Wharf's towering skyscrapers, Hog Roast Canary Wharf continues to make big swings that more often than not come off! Hog Roast Canary Wharf has a storied history that continues to fuel us every single day as we deliver our best to your events. We have always been about shaking things up and trying to push boundaries, striving always for ingenious and creative solutions in all that we do.
As he was starting out, our founder Stephen Marsden had been around the catering circuit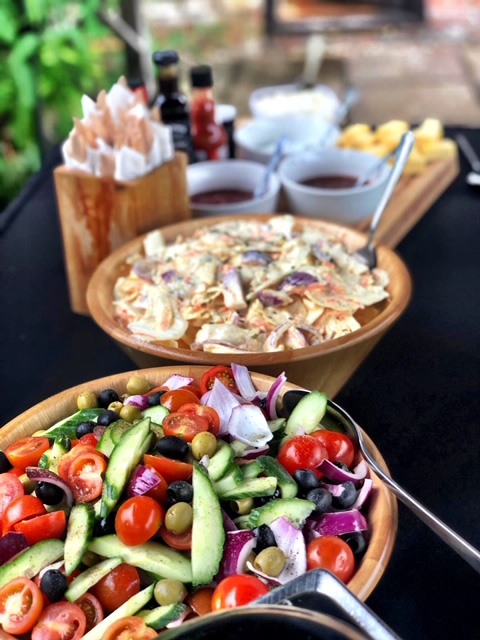 and recognised a prominent deficiency in the industry – good, cater ready roasts. In the hog roast Stephen saw an excellent opportunity for stylish dining that would exhibit spectacle and quality in volume, the only issue at that time however was that tackling such a dish tended to require a lot of setup. He tried other mobile roasting units and none quite sufficed for his own intentions, and so he pulled scraps from older machines and went about designing his very own. Thus the Titan machine was born: a robust mobile hog roasting unit that could withstand on the road cooking and cook huge roasts simultaneously for hundreds of guests to enjoy.
Since then Hog Roast Canary Wharf have only continued to innovate on that most simple, yet brilliant, idea. Now armed with a fleet of varying roasting machines suited to different scenarios and needs, Hog Roast Canary Wharf delivers exceptional roast dining to events up and down the UK via our many franchises and depots. Now the taste of traditional and proper hog roast dining is available to all, all because of our continued drive and passion for creative and brilliant solutions!
The Best Team Around
At Hog Roast Canary Wharf we feel immensely lucky to come into work every day. The team here is one of the best, both for their expertise and just for their lovely nature. We like to operate more like a family here at Hog Roast Canary Wharf, ensuring that the team is tight knit and able to trust each other with everything. Plus with the expertise on show it is almost like every day is a new learning experience as all in the team add their own little pieces of brilliance to complete the full, incredible, package.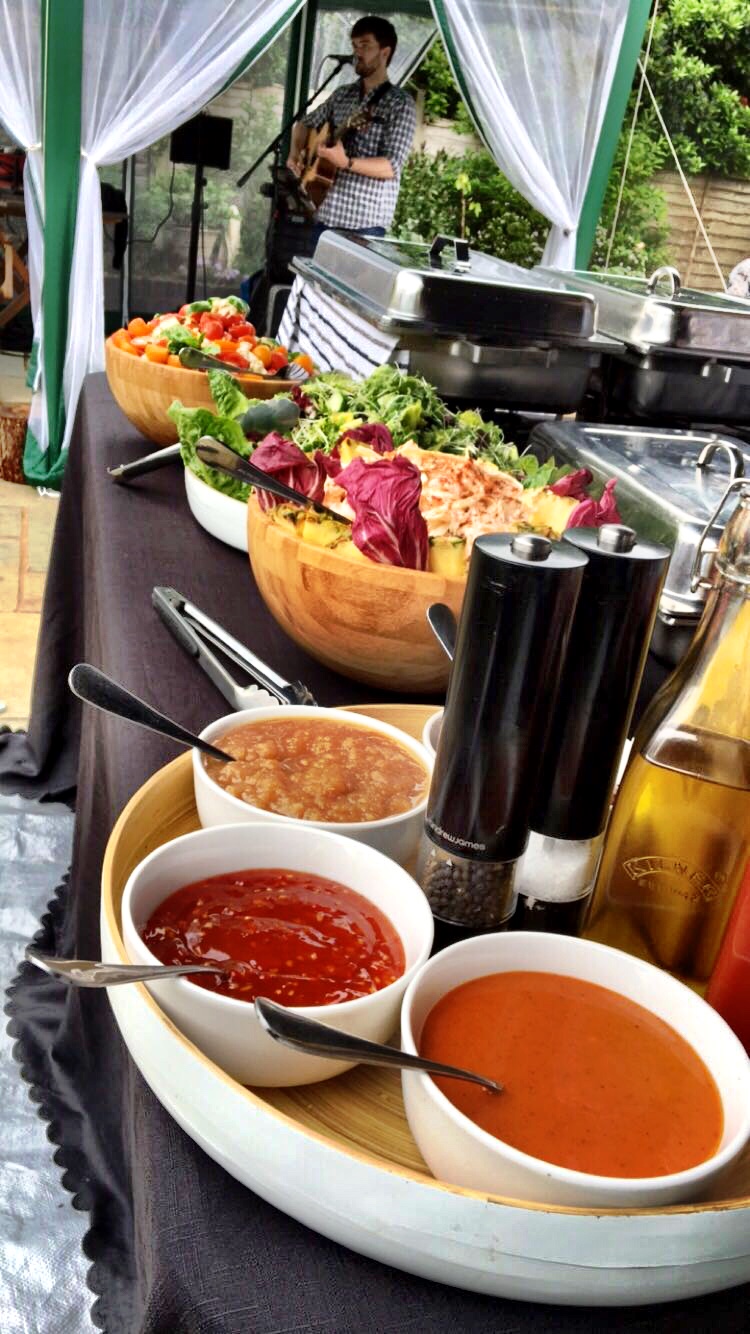 With some veterans of the game that have been with us for nearly our entire history there is experience and passion across the board. That comes through in every event we attend as our team always know the best way to serve any occasion, and tackle any challenge that arises. No feat is too big for Hog Roast Canary Wharf, and we look forward every day to welcoming in new customers to the wonderful Hog Roast family!
So why not bring our brilliance to your event today. Just call Hog Roast Canary Wharf now!